Honouring officers killed in the line of duty
Brendan Rees | 11th September, 2023
Victoria Police is encouraging everyone to show their support for Blue Ribbon Day to commemorate the 175 officers who have died in the line of duty.
Blue Ribbon Day is September 29, which coincides with National Police Remembrance Day.
It is a chance for the community to say thank you to those who protect and serve the community and ensure that those who have fallen are never forgotten.
Speaking at a media launch on September 6 at the Victoria Police Centre ahead of Blue Ribbon Day, Victoria Police Chief Commissioner Shane Patton said the day was a poignant reminder of the bravery and sacrifice officers made to ensure the safety of others.
"When we stand shoulder to shoulder, we remember our colleagues who've fallen in the line of duty," he said.
"We'll come together and celebrate their lives, celebrating their commitment to policing, [and] celebrate what they did for policing but also recognise and remember them as family members, mothers, fathers, husbands, wives, children, because they've all got lives, and we forget that all too often."
Mr Patton said he often told police recruits that their commitment and dedication to upholding the right was a "noble cause".
There's no routine police duties. There's no such thing. Every one of them carries very much inherent risks.
He said as part of this year's commemoration police across the country would visit and support colleagues and families of officers who had been killed over the past year.
"We'll get out to colleagues who were murdered in a callous ambush in Queensland. We'll look at a colleague who was killed in Western Australia by a vehicle intercept, and also an officer in Papua New Guinea who was shot dead."
Blue Ribbon Day is an initiative of the Blue Ribbon Foundation, a not-for-profit organisation established in 1998 to honour the memory of police who have lost their lives and to support their families. The foundation also raises money for emergency facilities and equipment for hospitals across Victoria.
Victoria Police Blue Ribbon Foundation chairman David Mann encouraged all members of the community to contribute to the cause by purchasing badges, blue ribbons and other merchandise including Constable T. Bear.
To donate: remember.org.au
Caption: Blue Ribbon Foundation CEO Neil Soullier, Victoria Police Chief Commissioner Shane Patton, and Blue Ribbon Foundation chairman David Mann. Photo: Ajay Viswanath.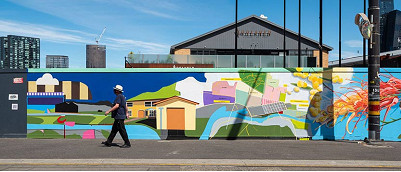 November 21st, 2023 - Adrian Doyle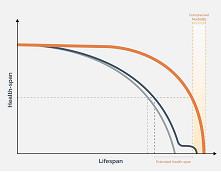 November 21st, 2023 - Susan Saunders

Subscribe
to
all
the
news
Like us on Facebook
Download the Latest Edition