I am afraid of police
Adrian Doyle | 23rd March, 2022
When I was a kid, I was scared of the police – it's something that was taught from my dad as we could never really afford good cars and my dad was constantly worried about getting a canary (defective car notice).
As a teen I was a mark-maker, writing on public spaces, trains, everything. This led me to a very justifiable paranoia of the police. As an adult I have tried to avoid them and have come to the conclusion that they are a necessary evil and could even be helpful.
I opened Blender Studios in 2001 at 110 Franklin St, next to the now Blender Lane. I was lucky to have affordable rent with the insecurity of a month-by-month lease. I managed to stay at that property until 2017. This was quite an achievement considering the property had three different owners and this was during the city's biggest gentrification period.
During this time, we were only broken into once and I felt that this was because people wanted to steal our spray paint. It hurt and we reported it, but the police never responded, or called back, or turned up.
Fast-forward to today, we have been forced to move from Franklin St because of rent increases, however, we have found a beautiful warehouse factory just next to Flagstaff Gardens, it has its own laneway, and the space is beautiful and less leaky. Now we must pay proper city rent and it's a lot.
We subsidise the studios for the artists as much as we can, through the Melbourne Street Tours, workshops, and other projects, which also give artists employment in their field.
Another cool way to help pay the crippling rent is that we have set up an Airbnb, we call it the Blender Loft, we made such an effort it is curated down to every last object, it's like staying in a gallery inside a giant art studio, with city views, it is awesome. And we are very proud of it.
A couple of weeks ago, a dodgy-looking guy checked in. He had sent me an email stating that his stay at the Blender Loft was a gift to his daughter for her birthday. So, I thought it would be okay, plus I assumed Airbnb as a company would have safety nets, identification, etc.
In the morning as the first artists arrived for their day at Blender the chaos was revealed. The man that had checked into Blender Loft had trashed the Blender Studios, smashing art, stealing jewellery, breaking and pillaging all of the things Blender holds dear and close to its heart.
We didn't know if the man was still in the Blender Loft so we called the police, keeping in mind if he was still upstairs in the Blender Loft then it could very quickly become a very dangerous situation. We waited nearly four hours before the police came, we explained that he might be there, and that it was a volatile situation. The police response was that they were understaffed and busy. Eventually the artist had to storm the loft with four artists ready to confront whatever was in there. Fortunately, the man had left, not before trashing the Blender Loft.
The police came four hours later and took photos and stuff. I thought that the man would soon be arrested after, he left is ID, plus we had his photo, fingerprints, and clear video camera footage. And of course, the police could get his details from Airbnb. After a week the police sent an email stating that there was not enough proof, and that the case was closed – a claim Victoria Police has since denied claiming that it's an ongoing investigation.
One of the Blender artists had his computer stolen and the accused hacked into it and began a campaign of systematically taking over his digital life, hacking his socials, accounts, and Menulog. The artist could see the address where the food that the accused had ordered was being delivered. We called the police and they told us, "we have better crimes, there has been a home invasion by three people with knives, we don't have time for this," and then they hung up. There was no comment from Victoria Police.
The artist at Blender Studios has tracked the accused man down to the commission house in Elizabeth St, but they don't want to enact their own justice.
The artists at the Blender Studios feel like they have been abandoned by the police at every level. And this got me to wonder if this was because we are a studio that is heavily involved in the urban art scene. The police and government very recently announced that they are taking a zero tolerance towards graffiti and are spending millions of dollars cleaning the city.
Is it possible that the police are somehow punishing Blender Studios artists or not allowing us the type of justice everyone else gets?
And now that there is a crackdown on graffiti and police are too busy or unwilling to help, does that allow people like the accused to attack homes and businesses with impunity?
I know that tagging isn't for everyone, it's an exclusionary sub-culture that doesn't allow outsiders in. For these young people that get caught making marks and art on the streets, the consequences can be life-changing, should they get such heavy-handed justice while the police ignore far bigger crimes, with potentially far more violent and scary outcomes?
I am now suspicious of the rapidly growing number of drug-affected people that seem to be taking over the city, something that I feel the government and the police should be far more worried about than graffiti. If I was visiting Melbourne from overseas, I would not feel safe.
As for the police, I feel it seems they are not here to help me, and my fear and suspicions have unfortunately returned.
Victoria Police refused to provide a comment •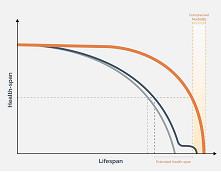 November 21st, 2023 - Susan Saunders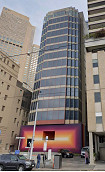 November 21st, 2023 - Barbara Francis & Rus Littleson

Subscribe
to
all
the
news
Like us on Facebook
Download the Latest Edition