Improving the Ambiance of Melbourne homes this December
Kaylah Joelle Baker | 23rd November, 2022
While sisters Connie and Mel Martino's Ambiance shop may be open all year round, this month is the time when it truly shines.
As a dedicated Christmas shop, the duo said it prides itself on being a "world class" store that has continued to offer a range of beautiful and delicately crafted festive items for the past 25 years.
Celebrating the monumental anniversary this past August has been a truly special time for the sisters, who have seen the way their store has continued to serve two to three generations of families.
"When we started in 1997, people were bringing in their sons and daughters, and now 25 years later, those same children are grown up and bringing in their own children," Connie said.
"It's a generational thing and it's a truly lovely story."
While Connie and Mel grew up in a family that loved, and continues to love, Christmas and decorating for the festive season, it was never their original intention to always have a Christmas shop.
But once they started to entertain the idea, there was no turning back.
"Mel was a primary school teacher and I worked in the office of a secondary school, and then one day she rang me and said she didn't want to do that anymore and she was going to take long service leave and open a Christmas shop," Connie said.
"She said, 'why don't you join me, and we can do it together, because I can't do it on my own,' and I thought it was a big step, but we then literally started the business from scratch."
Moving into the empty shop on Elizabeth St was in fact a big step indeed, but once they were finished clearing out the mess left behind from the previous owner, their dream quickly came to fruition.
"We didn't even have a cash register, we just had a little wooden box we used to put money in, but then we just grew and grew from there," Connie said.
"It started just as a gift shop, but then when it got closer to Christmas everyone kept saying they couldn't find lovely Christmas gifts anywhere, and we too couldn't find beautiful Christmas items, because in 1997 people were just putting tinsel all over their tree because that's all they had."
Seeing a gap in the market that aligned with their favourite celebration, they started researching, speaking to others, and in no time became a dedicated all year-round Christmas shop filled with all the Christmas-themed products you could ever need.
"People are always very much drawn to our ornaments because we specialise in beautiful, stunning and unique ornaments that other people don't have, and we also have products made from all over the world," Connie said.
"We also like to have as many Australian products as we can, so we have beautiful Australian Christmas tea towels made right here in Melbourne, and Christmas cinnamon sticks, candles and soaps, all made here in Australia."
As well as being passionate about their store, Connie said they also loved where they were situated in the Queen Victoria Market.
"The actual atmosphere is brilliant and there are people from all over the world and Australia, and it is just such a wonderful, vibrant and exciting place to be," she said.
"We have loved seeing how the market has evolved and it's just really breath-taking."
Ambiance is located at 509-511 Elizabeth St and is open seven days a week from 9am to 5pm. •
For more information: ambiancegifts.com.au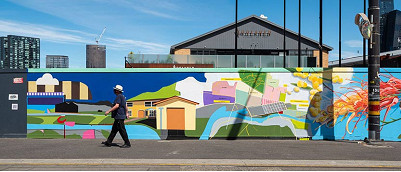 November 21st, 2023 - Adrian Doyle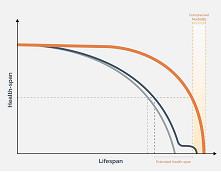 November 21st, 2023 - Susan Saunders

Subscribe
to
all
the
news
Like us on Facebook
Download the Latest Edition