Keeping the baked goods in the family
Kaylah Joelle Baker | 23rd March, 2022
With Easter creeping up, the smell of hot cross buns is already wafting through the air at Queen Victoria Market thanks to Lawrence Lathouras' stall Andrew's Bread Shop.
Including an expansive range of traditional fruit, gluten-free, chocolate, spelt and sourdough options, the bakery knows exactly how to tap into what their customers are on the lookout for – a skill Lawrence has picked up over time from his father.
"My dad bought the shop more than 30 years ago when he was a delivery driver for the bakery, then when my parents were selling the shop, I told them not to," he said.
Not always considering owning a bakery to be in his future, Lawrence was struck with the realisation that he "always thought [the shop] would be in the family."
"It then came down to realising that if we wanted to keep it in the family, I would have to work there," he said.
Now in charge of the family business himself, it has been close to nine years since Lawrence left his career as an electrician behind.
He deemed the "very loyal customers" and "being part of a community" as the reasons why he made the final decision to own the shop.
"A lot of the stallholders are second- or third-generation, or they were working in another shop at QVM and found out another shop was on sale. Shops in the market rarely go to an outsider because people in the market snatch them up," he said.
Customers are probably the main reason because you get to know them very well and sometimes they don't even need to tell me what they want.
In tune with what his customers are always in need of, Lawrence has recently noticed the trend of people transitioning away from white bread to more health-conscious alternatives.
This led to his decision to now keep a fully-stocked shop filled with gluten-free bread and different sourdough and dark rye loaves among the many other popular options he sources from local suppliers.
"I have a large range of Middle Eastern breads as they are really popular at the moment. Iraqi bread, Lebanese bread, Turkish bread, all different focaccia with olives, feta, cheese and garlic, and flatbreads seem to be really popular," Lawrence said.
While he has clearly seen the business gain popularity through the Queen Victoria Market's online business, something he was thankful for during lockdown, the thought of expanding beyond QVM is not of interest to him.
Happy to keep the stall local and small, due to noticing a habit of bakeries losing their quality when choosing to expand, Lawrence said his priority remains in ensuring he meticulously "picks all the best stuff" for his customers.
Something that has seen locals rush to his stall on the Thursday prior to Easter, to ensure they have their hands on one of the 300 to 400 hot cross buns sold at Andrew's Bread Shop on that one day.
Because when quality is there, sometimes it's hard to say no.
Andrew's Bread Shop can be found in the Dairy Produce Hall •
For more information: qvm.com.au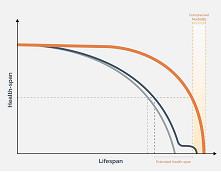 November 21st, 2023 - Susan Saunders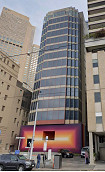 November 21st, 2023 - Barbara Francis & Rus Littleson

Subscribe
to
all
the
news
Like us on Facebook
Download the Latest Edition