Kenangan: A love letter to home
Kaylah Joelle Baker | 24th May, 2023
Kenangan is a family passion project, formed from a vision to bring Indonesian flavours to Australia during a time when its owners were unable to visit home.
The name of the restaurant even symbolises this desire, with Kenangan translating to "memories" or "reminisce".
Created by three families, Kenangan's ability to create a home away from home is thanks to business owners Giovanni Sutjiutama, Grace Liu, Alexander Liu, Hana Mahatmayanti, Nicholas Liu, and Narae Kim.
While the eatery started out as a Japanese sandwich cafe during the day, and turned into Kenangan at night, the success of the latter proved to the families just how important an Indonesian restaurant was for the community.
From this year, the business has fully converted into Kenangan, which is open during the day and again in the evening.
"Kenangan was born during COVID because we couldn't go back home, and so for Indonesians who couldn't go back home we wanted to bring Indonesia to Melbourne for them," Giovanni said.
"We first started not as a restaurant but as a vacuum-packed delivery service, and then it all started from there."
The business owner's strong roots to Indonesia and their vision for sharing their home with all Queen Victoria Market (QVM) visitors is paramount upon walking into the restaurant.
With the owners all being one big family, the homely vibes are also one of the restaurant's best qualities and they strive to share in this with all who come through the door.
"Kenangan is homely in terms of the family vibe the staff and team give, and we try our best to bring Indonesian culture into the restaurant," Giovanni said. "It's a pretty unique experience being in Queen Victoria Market because our offering is a little different to what is in the market, but we have all the market growers come through and it's special being able to explain to them about our culture and our food."
As well as getting many visitors from the market, Kenangan also has a large following due to their authentic and distinctive menu.
Some of the more popular dishes include the Iga Goreng Kremes (Angus prime ribs), the Ayam Bakar Jimbaran (grilled chicken with Jimbaran sweet and tangy sauce), and the Sate Ayam (grilled chicken satay skewers).
But the "major attraction", and the one Giovanni is sure you "can't find anywhere else", is that of the Nasi Goreng Rendang, which is a slow-cooked beef brisket in coconut and spice, served with steamed rice, a fried egg and sambal ljo.
"My brother-in-law, who is the chef, is trying to bring Indonesian food from our region that is not available here yet, and that continues to be our vision," he said.
For myself, I would like to bring Indonesian culture here because Vietnamese and Thai culture is very strong here, and I want to pioneer that for Indonesian food.
Kenangan is open Monday to Saturday, from 9am to 3pm, and then again from 4pm to 9pm, and Sunday from 9am to 4pm.
The restaurant can be found on the corner of Therry and Elizabeth streets, and through their Instagram @kenangan.au •
For more information: kenangan.com.au
Photo: One of the business owners Giovanni Sutjiutama at Kenangan.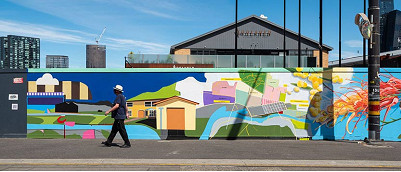 November 21st, 2023 - Adrian Doyle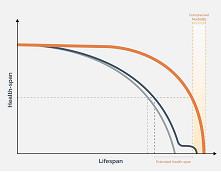 November 21st, 2023 - Susan Saunders

Subscribe
to
all
the
news
Like us on Facebook
Download the Latest Edition