Labor candidate begins campaign to claw back Melbourne from Greens
David Schout | 24th August, 2022
Kensington resident and former journalist Rebecca Thistleton will attempt to unseat Greens incumbent Ellen Sandell and wrestle the seat of Melbourne back into Labor hands at the November state election.
A public servant who also served as a media advisor for recently retired planning minister Richard Wynne, Ms Thistleton was Labor's sole pre-selection nominee for Melbourne.
The seat has been held by The Greens since 2014 when the party prevailed in the electorate for the first time, before narrowly holding onto the seat in 2018 when Ms Sandell secured a second term.
The Greens now gunning for a third, Labor candidate Ms Thistleton has been tasked with shaking things up.
The 37-year-old began campaigning in July ahead of the November 26 election and said a number of issues had emerged in door-knocking and speaking with locals on the street.
"The hospital and hospitality workers around the city feel like they'll be locked out of the rental market here or have to live with sub-standard conditions," she told CBD News.
"Labor's new rental standards and rule changes have made a big difference, such as allowing for 10-year leases and making it easier to rent with pets. But there is still more work to be done and more awareness of renters' rights and landlords' responsibilities."
Ms Thistleton said that the environment was another key issue heading into the election and was adamant that electing a member for Melbourne who was part of the government in power could deliver tangible change.
"Without the effort from Victorian Labor, national emission reductions would be far less than they are," she said.
"The Greens have been sitting in the federal parliament and the state parliament all that time and have done nothing to help make that happen. You have to be in government. That's what I want to do for the voters of Melbourne."
The mother-of-two grew up in Goulburn, NSW, and studied journalism in Canberra before moving to Melbourne in 2009.
After working as a property journalist at the Australian Financial Review, in 2015 she shifted to the other side of the media landscape to work as an advisor for Mr Wynne.
Since the start of 2020 she has worked for Cladding Safety Victoria, the government agency tasked with rectifying residential apartment buildings affected by high-risk combustible cladding.
Ms Thistleton credits her journalism days as crucial to her political outlook.
"[I was] looking at market drivers and how planning and building policies shape cities and development," she said.
"My reporting experiences brought me to this point because I've witnessed how people live their lives at the margins or are doing it tougher than they should be. How we live is changing and I want to be a strong voice in those changes."
Ms Thistleton said that, as a young mother, the decision to run in Melbourne was not an easy one but pledged to give everything to unseat what she claimed was an ineffective Greens party.
"I have two small kids, so I've had to think carefully, particularly as the underdog in the race. But no matter the result, I'll know I've worked as hard as I can to be the Member for Melbourne. The Greens couldn't name five tangible things they've done for the inner city in almost eight years. I get out and talk to people, I listen, and I want to be inside the government that gets things done."
An issue that continues to emerge in Melbourne is where Labor will locate the state's second safe injecting room, after a 2020 independent report advised that the North Richmond facility had saved at least 21 lives in its first 18 months and required help dealing with demand.
The government had promised that former police commissioner Ken Lay would table a report by the end of 2020 that recommended the most appropriate CBD site to house the facility.
However, on August 12 Mr Andrews said this report now wouldn't be ready until 2023, which would represent a delay of more than two years.
Ms Thistleton said she could understand the frustration of locals and business owners who would like an answer.
"All options must be thoroughly investigated to give a new injection centre the best chance of success. Traders and residents are frustrated, as are the social services and ambos who deal with people overdosing," she said.
With around three months to go until election day, Ms Thistleton said she presented as a strong option for local voters to make a difference.
"I'm listening to people, but I want to be a big voice for them inside that government. Working with the decision-makers is how I can push for change." •
Caption: Labor's candidate for Melbourne, Rebecca Thistleton, with eldest child Tommy.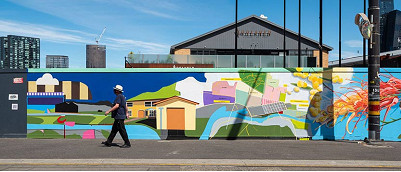 November 21st, 2023 - Adrian Doyle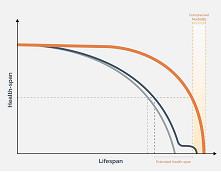 November 21st, 2023 - Susan Saunders

Subscribe
to
all
the
news
Like us on Facebook
Download the Latest Edition