Let's paint the city
CBD News | 27th January, 2022
By Adrian Doyle
When Howard Arkley painted a tram in 1980 for the Transporting Art project initiated by Victoria's Hamer Government, it was edgy, experimental and an amazing initiative.
He was one of many important Australian artists that were in the first round of painted trams that ran from 1978 to 1982 and included artists like Clifton Pugh, Mike Brown, Elizabeth Gower and Mika Mora. The second round of art trams ran from 1986 to 1993 and included artists like Lin Onus, Reg Mombassa and Michael Leunig.
These early art trams became a tourist attraction and were some of the first beginnings of the ephemeral public art movement. I feel like the commitment to the Art Trams project seemed deeper when artists were asked to paint directly on the tram, and both inside and out. I remember the W-class trams shunting down Swanston St completely painted with art.
I loved the art trams, but I feel the project definitely seemed more interesting when artists were allowed to paint directly on the surface. Artists now send a file, and the tram is wrapped with the plastic printed design.
I understand the commitment required to allow an artist to paint directly on a tram, especially in today's world of fancy trams and advertising. Yet it seems a shame that artists are rarely given the opportunity to create art directly on a surface, it's like the people whom allow these awesome projects to go ahead are not fully committed.
Many projects and opportunities that are coming out at the moment ask artists to send files instead of painting directly on the wall. This doesn't allow for texture and style to truly translate. The public is getting some weird print of the original artwork that is often stretched, pixelated and flat.
As an artist I studied painting and drawing at university, and yes, I have had to learn how to do some aspects of graphic design but I am far from a designer. Surely it would make more sense to have an artist in my situation paint the artwork, instead of trying to figure out how to create a giant graphic design artwork.
It would also be far cheaper to have artists paint directly on the wall. There is something really beautiful and tangible with a hand-painted artwork. The artwork on the shed in the City Square by Emma Coultre is painted by hand and it looks great. The problem with the graphic artwork, which is becoming more prevalent, is that it can look a little like an advertisement.
I love the tram art project and all the cool stuff the Metro Tunnel and City of Melbourne do with the arts and the city. I just feel the city would be far more beautiful if much of this work was painted by hand. It seems it would be easier to paint it, than have some vinyl guy complete the artwork.
That's what us artists do – we paint, and we can do it well, as opposed to graphic design. I do murals all the time and it would make since to get artist to make the artwork. It would be cheaper, and it would look better.
Anyway, happy to be back! Have a beautiful year and thanks for reading.
Keep painting,
Adrian Doyle @doylesart •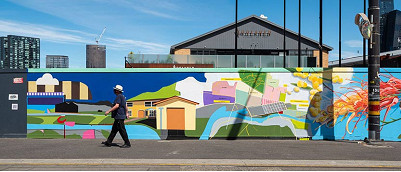 November 21st, 2023 - Adrian Doyle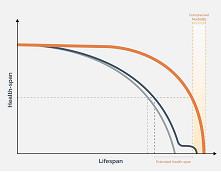 November 21st, 2023 - Susan Saunders

Subscribe
to
all
the
news
Like us on Facebook
Download the Latest Edition