Magnificent Melburnians
By Major Brendan Nottle - Salvation Army
Lockdowns have had a profound impact on so many people right across the city. But as I write, I continue to be deeply moved by the ways in which some people have responded.
Cargo restaurant in Docklands, like so many restaurants and cafes across our city, had their staff roster arranged and their cool rooms filled with stock. With the sudden announcement of another lockdown, there was that overwhelming sense of dread that so many Melburnians have experienced, that stock would be lost and staff would be stood down once again.
Stunningly, the owners of Cargo, John and Jerry, quickly got themselves off the mat, turned their focus from themselves to others and gave me a call. They had decided to get their team together, cook up a storm with the produce that was to go to waste and supply the Salvos with hundreds of magnificent take away meals. From shepherd's pie to wood-fired pizzas, people that often feel like they are invisible, were treated amazingly well. In fact, John, Jerry and their team came to the Salvos cafe and helped serve the meals.
A few days ago, Amanda from the Meating House cafe on Exhibition St, was also hit hard with news of another impending lockdown. But instead of being filled with worry and concern, which would have been completely understandable, Amanda turned her mind to others and dropped off some amazing carrot cake and bagels and a range of other products that went down a treat with the most vulnerable of our city.
Daniel from Panini Bar kept the doors of his cafe open every single day of every single lockdown. The city was a ghost town for long stretches of last year and this year, but Daniel stayed open so that he could continue to serve the city's essential workers great coffee and wonderful paninis.
Steve Plarre, head of Ferguson Plarre Bakehouses, has had his fair share of "back against the wall" moments throughout the lockdowns. It would be completely understandable if Steve became a blubbering mess in the corner of his office, but in fact, Steve has been the complete opposite.
Steve found out that Scotty, one of our regulars at the Salvos, would be celebrating his 50th birthday completely on his own. Despite all that was happening in Steve's world, he turned up at the Salvos with an incredible birthday cake to help Scotty celebrate his special day.
These people are just a few of a plethora of examples of magnificent Melburnians who, in the face of overwhelming uncertainty, take their eyes off themselves and focus on others. This is Melbourne at it's very, very best.
As we slowly but surely turn our minds to recovery, let us do all we can to ensure that it is a recovery for all- no-one left behind. Let's also make sure that it is a recovery that is not built on self-interest, but that it is bult on what makes our city great – a focus on others, especially the most vulnerable, and not just ourselves •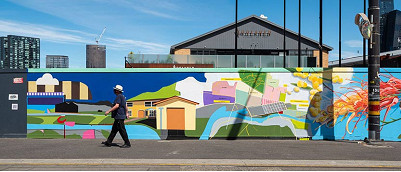 November 21st, 2023 - Adrian Doyle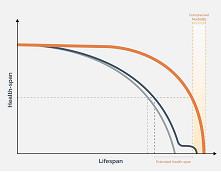 November 21st, 2023 - Susan Saunders

Subscribe
to
all
the
news
Like us on Facebook
Download the Latest Edition