Melbourne CBD's best art laneways
Adrian Doyle | 23rd November, 2022
As the year ends it's a good time to reflect on the creative urban art scene in Melbourne. It has been an interesting year.
With the transition from lockdown many of the laneways fell into disrepair with non-artists taking over a few lanes. This has left Hosier Lane as a shell of its former self.
Mixed with development, it has not been a great year for the laneways of Melbourne. However, there are some exceptions with some of the more hidden laneways being redone over the year and some are now looking pretty good.
So, I will do something that I thought I would never do and list my current favourite lanes in the CBD …
1. Lovelands
A secret lane, you must know where this lane is to find it, but when you do it is awesome, and large, and filled with art, plus it has recently been redone.
2. AC-DC
This is one of the most famous laneways in Melbourne and even though the bottom end has been developed and the Cherry Bar has been forced to shut there are still several awesome artworks, and many hidden sculptures and stencils.
3. Maloney (new Blender Lane)
Near Flagstaff Gardens, this laneway is next to the Blender Studios and is one of the only lanes in Melbourne that is curated and is, therefore, in pristine condition with murals, a stencil wall, sculpture, and high-quality graffiti pieces. This is a great lane that sits just on the edge of the CBD.
4. Croft Alley
Traditionally a graffiti lane, this lane is hidden in the heart of Chinatown and is often dirty and smelly, which can be an interesting and eye-watering experience. The art in this laneway is changed reasonably often and many of the less-talented artists are not aware of its existence so the walls are great and there are many hidden secrets.
5. Duckboard Place
This lane used to be one of the best lanes in Melbourne, but now the west end of the lane has been made available for poster advertisements which has vastly affected the aesthetics of the lane. But this lane still has many hidden delights from art-vertising, to stencils, sculptures and even a Banksy or two.
6. Drewery Lane
This lane is opposite the old Caledonian Lane which was one of the best lanes about 15 years ago and saw the beginning of the St Jerome's franchise. It's still worth a look but after the development of Emporium this lane lost half of its wall space and has fallen into disrepair. But Drewery Lane is an interesting mix of graffiti and nu-muralism with a couple of giant commissioned works, some craft and a big Lush Sux piece, this lane is still got a few hidden secrets.
7. Presgrave Place
Set up around seven years ago by Akemi Ito, this hidden lane was amazing with artists sticking framed artworks, sculptures, disco balls, photo miniatures, tiles … everything! This lane was one of my favourites, hidden in the block between Swanston and Elizabeth streets, it's still worth a visit after half the lane was destroyed by the redevelopment of a hotel. And then the rest was graffitied over, it is still an awesome lane and I hope it will slowly recover as it is an awesome, and a very Melbourne, street art location.
8. Oliver Lane
This lane has many older works and some great work from Moose, Above, Lush Sux and the Blender Crew. The longer you spend searching, the more you will find.
9. Blender Lane
Although earmarked for development, Blender Lane was one of the best lanes in Melbourne, however the west half of the lane and the end of the lane is being ripped out. There is still some great work from artists such as Ha-Ha, adnate, Heesco and Blak Le Rat. The cool thing about this lane is that it has been covered in an anti-graffiti coating and so one day all the messy tags and dirt can be washed away, and some aspects of the lane (including its famed stencil wall) can be returned to its former glory.
10. Stevenson Lane
This lane has also taken a bit of a battering, but it has still got some great work around. Like Hosier, much of the good work is up high as the work at ground level has slowly been destroyed. I love the dirtiness, and smells of this lane. It's a lane that proves that Melbourne is a living functioning and sometimes dirty city.
As the city changes and develops the laneways remain the cultural veins of Melbourne, which is an amazing city that still has one of the largest free galleries in the world so get out there and be a tourist in your own city.
The art, although struggling, is still awesome and really worth checking out – it is unique to Melbourne.
Have an awesome new year. •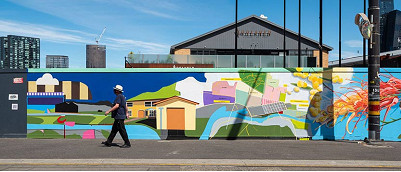 November 21st, 2023 - Adrian Doyle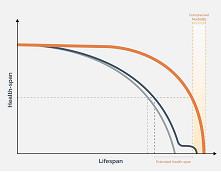 November 21st, 2023 - Susan Saunders

Subscribe
to
all
the
news
Like us on Facebook
Download the Latest Edition