New group of refugee traders live their dreams at QVM
Brendan Rees | 24th August, 2022
A man who fled civil war in East Africa more than two decades ago is among a new group of refugees realising their dreams at the Queen Victoria Market (QVM).
Aimen Abu Beker recently opened his business called African Elegance at the iconic market, which offers a range of traditional and modern African dresses, clothing, and accessories designed in Melbourne for all sorts of occasions.
The achievement is a far cry for Mr Abu Beker who, along with his family, fled civil war in Eritrea before seeking refuge in a Sudanese camp. They spent nearly three years there before being granted a refugee visa to Australia in 2003.
Today, Mr Abu Beker is celebrating the opening of his stall at QVM which will see him work alongside his friend and business partner Saleh Siraj, also an Eritrean refugee who was kidnapped and tortured by a Sudanese gang until his family paid a ransom.
The pair's success story comes as QVM announced a new partnership with Thrive Refugee Enterprise, which supports refugees and asylum seekers to open their own businesses at the market.
In addition to African Elegance, the new group of refugees trading at the market include Samar Chami (Salma By Nature), Tahla Gok (Mediterranean Pastry), and Zeritu Darago (Darago Leather).
Ms Chami, who previously worked as a journalist and TV news broadcaster for 20 years in Lebanon before arriving in Australia in 2019 to find safety, now has a different life offering handmade natural soaps and candles at her QVM stall – a cultural tradition she learnt while watching her grandfather extract olive oil on their farm in Lebanon.
At Mediterranean Pastry, Mr Gok makes Turkish sweets including baklava, shortbread, cookies, and tulumba at his stall after having served in the Turkish Army for three years before arriving in Australia in 2018.
He worked as an Uber driver before meeting business partner Kadir. With the help from Thrive, the pair were able to buy a Turkish baked goods business that had been running for 10 years.
The Darago Leather stall is an Ethiopian family-owned business, which stocks handmade and handcrafted leather products and accessories. The business also operates as a social enterprise by providing women from socially and economically marginalised backgrounds – many of whom have suffered sexual abuse or are fleeing domestic violence – with training and employment pathways.
Thrive Refugee Enterprise executive chairman Huy Truong said there were significant benefits in allowing refugees to start businesses in Australia but noted it's "not easy when these new arrivals have no social or financial capital to leverage their natural talents".
"Queen Victoria Market is helping refugees overcome these disadvantages through the provision of invaluable opportunities like opening stalls at the market. It is these opportunities which are invaluable long-term," he said.
QVM CEO Stan Liacos said he was thrilled to create a partnership with Thrive which built on the market's long association of supporting business owners and multi-generational families from around the world.
"We're particularly excited about the new partnership with Thrive as it provides an opportunity for the market to consciously rekindle and foster relationships with immigrant business owners," Mr Liacos said, noting this had somewhat declined in recent years alongside the changing socio-economic make up and gentrification of inner-city Melbourne.
Research by Thrive showed almost 30 per cent of refugees will start a small business by their 10th year of being in Australia, but Thrive's mission is to bring this forward within their first three years. •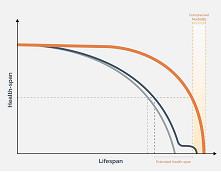 November 21st, 2023 - Susan Saunders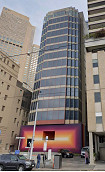 November 21st, 2023 - Barbara Francis & Rus Littleson

Subscribe
to
all
the
news
Like us on Facebook
Download the Latest Edition