New heights, Turkish delights: Family business thrives at QVM
Spencer Fowler Steen | 27th January, 2022
For Furkan Baydar, co-owner of Lunara Delights, running a Turkish delight business is a family tradition three-generations in the making.
Having recently opened a custom-built, copper kiosk at Queen Victoria Market complete with ornate Turkish designs, Mr Baydar, his brother and father are ready to take their business to new heights.
It all started when Mr Baydar's grandad learnt the original recipe from his uncle in Turkey many years ago.
"Going back 20 years ago, my family moved from Turkey to Australia because Turkey was in a bit of a sticky economic situation," Mr Baydar said.
"Grandad started a business here and taught my dad and he taught my brother and I when we were teenagers."
From a young age, Mr Baydar watched his father painstakingly perfect the recipe for their Turkish delight, modifying the recipe to make it gluten free, vegan, and with no glucose additives to suit modern appetites.
"Dad probably wasted about five tonnes of Turkish delight to perfect it. Probably more, I was young," Mr Baydar said.
"My dad worked almost 16 hours a day to ensure the product was perfect. We needed to change it and make it far more healthy."
While the original flavour was rose, which is the traditional Turkish flavour, Lunara Delights now boasts a range of modern twists including passionfruit, pistachio, peach, blackberry and green apple, Mr Baydar's personal favourite.
"I hated Turkish delight growing up even though it was the family business!" he said.
"The original recipe was a lot firmer and had a better shape, but we changed the recipe to suit the masses.
"It's a little softer, but I'm not going to lie, it's a lot better!"
A structural engineer by trade, Mr Baydar works at his family business, which includes a small factory in the northern suburbs, when he has a spare moment.
It's a skillset he has harnessed to improve the business's efficiency.
"Just before the pandemic, I sent my dad to Turkey to improve our efficiency – our old machines were too slow and inefficient to make the sort of volume we needed per day," he said.
"We now have two machines that have halved our cooking time."
But while Mr Baydar was focusing on ensuring they weren't "drastically outdated", his father had other plans.
"My dad had a lightbulb moment in Turkey and sent some photos on WhatsApp – I was sceptical," Mr Baydar said.
"My dad knew the Australian community gives value to nostalgic or heritage items."
"It took about two-and-a-half months to get that kiosk made. The internal frame is stainless aluminium, the outer frame is copper. It cost an arm and leg to make!"
Now in their third month since setting up shop at QVM, Mr Baydar said business was on an upward trajectory.
In 2019, he said their sales were at an all-time high before the pandemic hit and they lost 90 per cent of their first-year sales.
Mr Baydar said Lunara Delights operated at a 50 per cent loss last year but was now slowly but surely making a comeback.
Looking forward, he said his family wanted to continue the old, Turkish-style dining experience by creating seating areas with patterned cushions.
"We want that nice, Turkish vibe; just sitting down and having a coffee and tea while relaxing," he said.
"We want to expand the business and we're open to supplying larger franchises with our Turkish delights."
Lunara Delights is open Tuesday, Thursday and Friday, 9am to 3pm and Saturday and Sunday 9am to 4pm. You can also treat yourself to Lunara Delights every Wednesday during January at the Summer Night Market.
Lunara Delights will also be open at the upcoming Turkish Festival at QVM on Saturday, March 12, as well as the Winter Night Market later this year •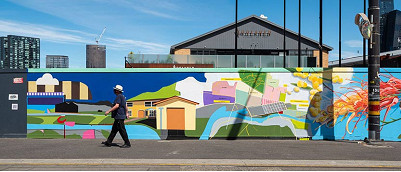 November 21st, 2023 - Adrian Doyle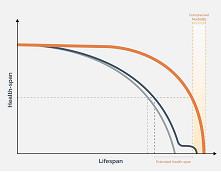 November 21st, 2023 - Susan Saunders

Subscribe
to
all
the
news
Like us on Facebook
Download the Latest Edition