New Moonfishh store making a splash at QVM
Georgie Atkins | 25th October, 2023
Moonfishh is the latest addition to the Queen Victoria Market (QVM) community, serving up fresh and inventive seafood dishes with a focus on quality and responsibly sourced Australian and New Zealand seafood.
Owner and chef Haru Sonobe opened the QVM store to market-goers on September 15, describing Moonfishh as a "full-sensory sushi experience."
"Our food is Japanese-based Asian-fusion, most of our menu is original and something different to other Japanese food," Chef Sonobe told CBD News.
Chef Sonobe's speciality in seafood, sushi and sashimi stems from his time working in some of the world's best sushi restaurants, such as Nobu in London.
After opening the flagship store in Albert Park in 2019, Moonfishh has since expanded to two other locations across Melbourne, including the University of Melbourne Parkville campus outlet, as well as the latest QVM store.
The menu at QVM offers some of the best takeaway and dine-in sushi on the market, which is hand-selected daily. There are also a range of poke bowls and hot dishes to enjoy after working up an appetite from wandering through the market sheds.
Our sushi is Japanese-style, and we serve the best quality and freshness – especially our special platter which you can only get from Moonfishh.
Moonfishh serves a variety of special platters at the QVM store, including a maki platter, nigiri platter, sashimi platter, and a mix platter of sushi and sashimi.
One of its most unique offerings is their function catering, with different menus available to accommodate all kinds of events, budgets, and interests.
"Originally, I didn't think to open another shop, but my team is growing and getting stronger, so I decided to open at different locations to make our staff more independent," Chef Sonobe said.
"For me, business is people – when people are grown, business is grown; I'm very lucky to have great staff in my company."
Moonfishh at QVM is operating opposite the market in the Munro precinct, which has allowed more space for new vendors to join the QVM community – such as Moonfishh and their neighbours, the Only Mine chocolate shop.
While the space is still being established, Chef Sonobe hopes that more customers will make their way to the new store to build a stronger sense of community within the precinct.
"I really want people to know where we are," Chef Sonobe said.
"There's lots of people on the market side, so I want people to know we are there."
Moonfishh is located at 15 Dhanga Djeembana Walk in QVM's Munro precinct and is open Tuesday to Saturday from 10am to 4pm. •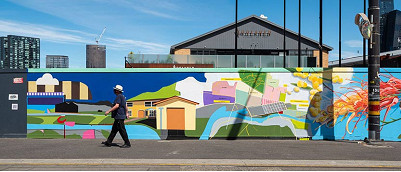 November 21st, 2023 - Adrian Doyle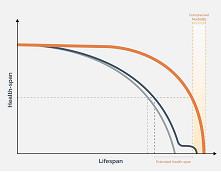 November 21st, 2023 - Susan Saunders

Subscribe
to
all
the
news
Like us on Facebook
Download the Latest Edition