One family's dedication to packaging freshness
By Kaylah-Joelle Baker
For John Tripodi, the QV Nut Co is not just any stall at the Queen Victoria Market. It has been in his family for years and holds a special place in his heart.
Originally passed down to his father from his grandfather, the QV Nut Co went from being a fruiterer stall to the health food nut store it is today.
"My father started it nearly 60 years ago. He was at the Queen Victoria Market selling nuts and dried fruits from a young age and then I took over around five years ago," John said.
Seeing the impact his father had in the market, John was more than happy to step into the role and continue the tradition.
And while he is unsure if his children will be interested in following in his footsteps, he is proud of where the store is at and everything his father and himself have achieved.
"There are only a few nut stores in the market, and we really focus on the freshness of our products," he said. "As long as you have the fresh stuff, people come back."
And people have continued to come back due to the QV Nut Co providing all the staple goods one could need.
Selling everything from raw, roasted and chocolate-covered nuts to dried fruit, legumes and seeds, the stall has a range that is hard to compete with. All packaged and sealed nicely to retain freshness, the stall is well-known at the market.
And the 100 per cent natural peanut butter currently gets John's vote as the crowd favourite.
"Customers love the peanut butter and I make it fresh at the stall," he said.
While John is proud of the products sold in the family business, he acknowledges it has been hard as of late.
"There are a lot of difficulties going on right now but a lot of our regulars will still ring up and place an order. So, we make sure we deliver to them," he said.
As a stall with an appreciation for its customers, QV Nut Co continues to flourish and encapsulate exactly what the market community is about.
And this is why John is "excited" for the Queen Victoria Market upgrades. Because despite his stall being "moved around a bit", he knows it is all just part of the process in the market reaching its goals as an innovative, fun space to visit in the heart of the city.
Rising above the unpredictable circumstances thrown at him during the past few years, John remains positive and enthusiastic about the future of QV Nut Co.
"We have always been at the Queen Victoria Market. It's all [our family] knows how to do now," he said •
For more information: qvnutco.wordpress.com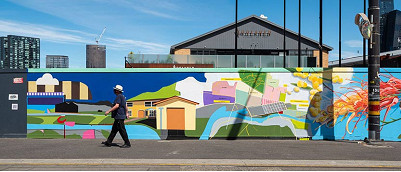 November 21st, 2023 - Adrian Doyle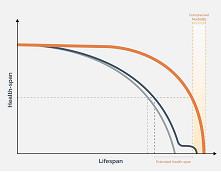 November 21st, 2023 - Susan Saunders

Subscribe
to
all
the
news
Like us on Facebook
Download the Latest Edition