Paintup 2
Lorraine Ellis
In 2013, Hosier Inc, a group of 10 active members, including residents, artists, business owners, community members and anyone with an interest in the lanes, applied for a Melbourne City Arts and Cultural Grant to fund the PAINTUP Project.
Matt Adnate was commissioned for the inaugural PAINTUP. This took place in Hosier Lane in February 2014.
His mural features a young indigenous boy gazing over to Birrarung Marr, a sacred site for the Wurundjeri people. See CBD News Issue 2, September 2014.
PAINTUP 2 was put out to public tender and drew submissions Australia wide. DVATE, a Melbourne-born artist and graphic designer, known for his photo-realism as well as his abstract writing, was the successful applicant. DVATE has been painting since 1996 and is well respected in the Street Art scene. The following is an extract from his submission:
"The flying fox is an animal that we are surrounded by in our urban spaces but we know very little about them. The same can be said of graffiti. Both are primarily nocturnal, living their lives after dark and leaving their marks on trees and walls to be discovered by society the next day."
"When present in urban areas, flying foxes (fruit bats), are sometimes perceived as a nuisance, yet play an important part in our environment."
"Similarly, graffiti is also treated as a pest by many. However, without it, our streets would be lifeless."
DVATE's mural was designed to showcase the similarities between the two.
The chosen site for PAINTUP 2 was Rutledge Lane, the lane that runs off Hosier Lane. Painting of this mural took place over three days in January 2015.
As for a PAINTUP 3 and the future of this project, a suitable site and further funding are required!
Finally, I would like to acknowledge and thank Luke McManus, president of Hosier Inc, for his time and invaluable insights.
If you are interested in Melbourne street art there is more on my Facebook page, StreetsmART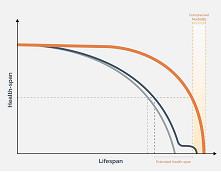 November 21st, 2023 - Susan Saunders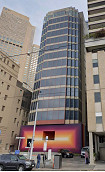 November 21st, 2023 - Barbara Francis & Rus Littleson

Subscribe
to
all
the
news
Like us on Facebook
Download the Latest Edition