Perfectly crafted chocolate shop provides a burst of flavour for QVM's Munro Build
Kaylah Joelle Baker | 23rd November, 2022
Eight years ago, Anya Tran and Jason Stockton were casually discussing their dream to one day have their own business and, come July this year, they were opening the doors to their very first city located chocolate shop Only Mine.
While specialising in producing handcrafted chocolates was not always the obvious answer for the couple, it did quickly become their passion when they started experimenting, and since then they haven't looked back.
"We were both pretty driven people and were thinking about starting a business when one day I was baking and I said to Anya, 'I really like baking with chocolate,' and she said, 'that's funny because I have always wanted to own a dessert store'," Mr Stockton said.
Choosing to ditch their weekend plans of going to the movies, the couple stocked up on what they thought was enough chocolate at the time – two kilograms – and started experimenting.
"Turns out it wasn't much chocolate once you start a business like this, but we took some to work and people loved them," Mr Stockton said.
"Neither of us had any experience in chocolate and self-taught ourselves. But being naive allowed us to create the products that we did initially, especially because they are quite different and unique."
While neither coming from a cooking background, with Mr Stockton having previously worked in IT and e-commerce and Ms Tran in accounting, their skill sets still proved to be quite handy when it came to creating and expanding Only Mine.
"Five years ago, we opened our first store in Olinda, in the Dandenong Ranges, which was also our factory, but then we outgrew the space and so converted it into a store and built a bigger factory in Cranbourne West," he said.
"This allowed us to open our first CBD store, which had been on the cards for quite some time."
Drawn to the location of the store, due to being situated adjacent to Queen Victoria Market in the new Munro precinct, Mr Stockton said they were "excited" to share their products more, now that they were no longer "blocked by construction".
Making up the store is a wide range of handcrafted and hand-painted chocolates, that are so perfectly displayed and crafted that they run the risk of being too beautiful to eat.
But with the products being "as much about the flavour as the look", customers can be assured that upon first bite their minds will be blown.
Only Mine's speciality staple range is the bon bon packs, and while Mr Stockton said many customers were originally drawn to the more common flavours, such as salted caramel, they often came back for the more intriguing flavours of dried apple and cinnamon, lemon and peppermint, or Himalayan salted lime.
"The thing about us and our products is we have always been about balance and finding flavours that go well with a particular chocolate, whether it is milk, white, dark, or even Swiss or Belgian chocolate," he said.
"We find a lot of chocolates on the market will say they are a certain flavour but you either don't really get that flavour in it, or you'll get too much of the flavour and it's not a chocolate anymore. For us it's all about balance and finding the right pairing."
Creating chocolates that are unlike anything else that floods the market, means Only Mine has established itself as the perfect gift, and with Christmas fast approaching it's already thinking ahead with the recent launch of its Christmas range.
From gift packs that spread the Christmas cheer to limited edition Advent calendars to selfishly indulge in without having to share, Only Mine is ensuring everyone is prepared.
"Head in the store to get your Christmas shopping sorted because we have something for everybody, and this Advent calendar is the best I have seen on the market," Mr Stockton said.
When visiting the store for your next chocolate treat, don't forget to also grab a signature hot chocolate made with real chocolate, or a mocha or iced drink, and "see what you have been missing out on".
Only Mine is located at 13 Dhanga Djeembana Walk and is open from Tuesday through to Sunday, from 9am to 5pm, and from 10am on Wednesdays. •
For more information: onlymine.com.au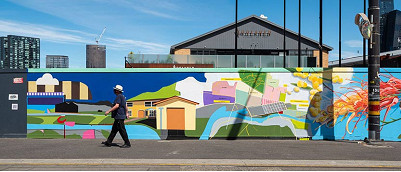 November 21st, 2023 - Adrian Doyle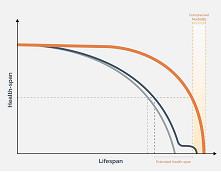 November 21st, 2023 - Susan Saunders

Subscribe
to
all
the
news
Like us on Facebook
Download the Latest Edition