Proving the way to a Melburnians heart is through the stomach
By Kaylah-Joelle Baker
Not many people can run a small business through a pandemic and continue to beam with positivity, but franchisee Tarn Evans continues to prove Ferguson and Plarre Bakehouse truly is "baking people happy".
Celebrating its 120th year, Ferguson and Plarre Bakehouse is a powerhouse built on a seamless blend of knowledge and expertise.
While the Plarre and Ferguson families didn't develop their trading relationship into a partnership until June 6, 1980, they continue to celebrate each other's prior successes.
Despite the Plarre family acquiring the business itself in 2012, Tarn Evans is "proud" to be a part of a business with such a rich history.
"I absolutely love the Plarres and have much respect for the Fergusons. And that is why, in some ways, I came back," he said.
For Mr Evans, Ferguson and Plarre Bakehouse has always had a special place in his heart. Working with the company as a barista trainer, a business development manager and the head of company stores, Mr Evans has worked on-and-off with the company since early 2000.
"I knew the business really well. I knew the potential. I always said the Queen Victoria Market was really the only store I would ever want to own," Mr Evans said.
Four years ago, Mr Evans finally got his chance. But a week before signing the contract he was offered a position as a bank branch manager. Deeming it as a more "responsible, family position" at the time, he took the job.
It wasn't until 2020 when he received a call from Ferguson and Plarre Bakehouse about the store being on offer again, that he was confident the timing was finally right.
"I made an offer to them – about less than a third of the original price – and bought it quite cheaply. [It] was a no-brainer and very low-risk," he said.
Taking the plunge directly after Victoria's longest lockdown, Mr Evans remains determined to not let COVID-19 erase the 90-year history the store has at the market.
"Ferguson and Plarre Bakehouse have been through depressions and World War Two. And it prepares us for going through what we are going through now. Luckily, we are a required business and able to stay open," he said.
But with many weddings and celebrations being cancelled, the company celebration cakes have taken a hit. Determined to not let it affect him, Mr Evans reflected on the good that had come from the difficult times.
"One of our operators took a wedding cake to a retirement village and they had a mock wedding. They all dressed up and there are some amazing photos from it. Even though it's challenging, it's a chance to make people happy," he said.
It's a chance he is grateful to have during this time.
"I can talk under water and chat to anyone. I have a really good relationship with a lot of the traders, and down the track in five to 10 years, it'll be a really strong relationship. It really is important."
With a joyfully, determined attitude and a strong commitment to the company, it is clear to see why Mr Evan's Ferguson and Plarre Bakehouse continues to thrive at the market •
For more information: fergusonplarre.com.au/queen-victoria-market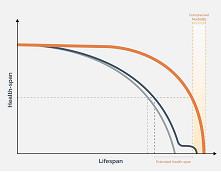 November 21st, 2023 - Susan Saunders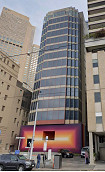 November 21st, 2023 - Barbara Francis & Rus Littleson

Subscribe
to
all
the
news
Like us on Facebook
Download the Latest Edition