Public vote will choose the 2023 pride tram
Carol Saffer | 21st September, 2022
For the third consecutive year, a design-wrapped tram will travel in the annual Midsumma Pride March in 2023 and around the Melbourne tram network until the end of the year.
This year, however, the public can choose the winning design for the tram.
Yarra Trams, in partnership with the Midsumma Festival and Joy Media, want the rainbow communities of Melbourne to design the next #AllAboard tram.
Yarra Trams CEO Julien Dehornoy said, "I absolutely cannot wait to see what designs Melburnians come up with for #AllAboard 2023."
"We want to see what you think inclusion on public transport looks like and what #AllAboard means for you."
Design submissions for the pride tram close on September 30. A judging panel drawn from Yarra Trams, Midsumma, Joy Media, and the Department of Transport will review all entries and select five finalists.
Then it will be over to the public to vote for their favourite design.
The finalists' work will be displayed online at yarratrams.com.au/AllAboard, along with a link to the voting, from Friday, October 7.
The winner will be announced on Monday, October 24, via social media and Yarra Trams website.
The tram will be wrapped in the second week of December and unveiled to the public in mid-December at the Malvern tram depot.
The winning artist will be awarded $5000 for their artwork, which will be applied to a D1-class tram and take pride of place at the 2023 Midsumma Pride March.
The second-placed artist will take home $3000 for their design which will feature on a tram shelter in the vicinity of the Victorian Pride Centre for the Midsumma Pride March in February.
Midsumma's CEO Karen Bryant said, "We are thrilled to be partnering with Yarra Trams to provide this important public art opportunity for LGBTQIA+ visual artists to share their talents and unique visual stories."
The 2023 #AllAboard tram will continue to highlight Yarra Tram's message that it celebrates Melbourne's diverse communities and welcomes those from all walks of life aboard its trams and network.
As the tram rolls along the route of the Midsumma Pride March, Yarra Trams workers are expected to march alongside this symbol of inclusion and diversity as they have done in previous years.
JOY is Australia's LGBTIQA+ independent media organisation, made up of the diverse voices of the rainbow.
Joy CEO Ange Barry said it was excited to be recognised on the iconic Pride Tram.
"We are proud to be featured alongside the successful artist's original work and to be seen and celebrated by Melburnians as the Pride Tram winds its way along our beautiful streets, and of course, as the lead of our Pride March," she said.
The current #AllAboard D-class tram is wrapped in the colours of the Progress Pride flag and operates on routes 5, 6, 16, and 72. •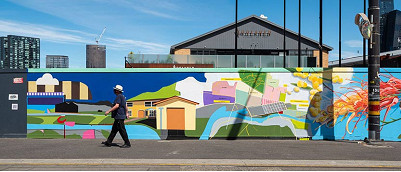 November 21st, 2023 - Adrian Doyle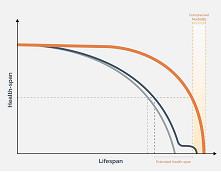 November 21st, 2023 - Susan Saunders

Subscribe
to
all
the
news
Like us on Facebook
Download the Latest Edition