Size does matter
By Lorraine Ellis
For the past 18 months I've been intrigued and enchanted by the emergence of miniature art pieces on our streets.
So I decided to speak to some of the local exponents of this phenomenon, Joshua Smith, Tinky and Goon Hugs.
Joshua Smith, formally a gallery owner in Adelaide, makes frequent trips to our city, to curate exhibitions and bestow our laneways with his art. Prior to his new-found enthusiasm for making miniatures, Joshua was a much-lauded stencil artist.
So what has been Joshua's motivation?
"Firstly, I've always liked customised stuff e.g. vinyl toys and, secondly, the lack of progression as far as the stencil community is concerned," he said.
"After 17 years as a participant, I've become disillusioned by the scene. Artists are rehashing concepts and relying on Photoshop – resulting in a lack of individualism and a sameness that makes it hard to differentiate between them." After exhibiting in a couple of (what turned out to be) disheartening exhibitions where hardly anyone was pushing the medium, Joshua thought: "OK, people are making stencils of buildings! Why aren't they making models of buildings with stencils on them?"
He said: "This occurred to me as an interesting concept. So, slowly, a shift began with my work and I started to make miniature realistic buildings, complete with all the grime and detritus of a city."
"Exploring the details of the world around me – the fabric of the urban environment that often goes unnoticed: gum on the footpath, cigarette butts, rust etc. all adding to the realism of a piece."
"The graffiti, signage and posters on my pieces are all fictional. They are based on my own tags and past works. I did this to prevent criticism and to live vicariously through this miniature scene".
"Hours are spent building up layers, textures and surfaces to create weathering, rust, decay and the grime that gives a city it's character. It can't be too clean. This makes it a very long but ultimately rewarding process. My buildings tell a story. Give me a decrepit alley any day!"
Tinky is a very recent, enthusiastic and welcome addition to the scene.
It was an installation of bronze miniatures by Dorota Mytych, at the McClelland Sculpture Park, that became her source of inspiration.
"It just blew me away! It was such a magical piece for me that I keep revisiting it." "Subconsciously, I think it was the smallness of it that gained my interest," she said.
"And then, over a year ago, I had my 'light-bulb' moment! I decided that what I wanted to do was create miniature dioramas for the street using found or bought objects. It was an inexplicable force that drove me to install my first work in Collingwood and I remember this rush of joy after I'd done so. I thought: 'this is what I'm meant to be doing'!"
"The obsession to create means that I'm constantly on the lookout for appropriate cracks and crevices that would be perfect for a miniature scene. To amuse is my aim: the unexpected that brings pleasure to the viewer. I do it because I love to."
Tinky's dioramas were featured in Channel 7's coverage of Meeting of Styles, Melbourne, a street-art event held in April this year.
Goon Hugs, the third miniaturist, has recently staged his much-anticipated first solo and sell out exhibition at Dark Horse Experiment, Melbourne. Known for his prolific and energetic "getting up" of stickers and paste-ups, Goon Hugs, in what can best be described as his day job, has faithfully replicated empty shops, "abandos" and buildings around Melbourne and Toyko.
The meticulous attention to detail is awe inspiring: complete with the grime, weeds, bin bags, dumpsters and, of course, Goon Hugs' slaps. A painstaking process, I believe some of these pieces were 250 hours in the making.
Unlike Joshua Smith, Goon Hugs' miniatures are a faithful replica of his urban environment where he has employed a simple but inventive use of materials and tools in their creation.
His pieces were a delight to behold! Just when I thought I'd discovered all there was, something else caught my eye. This could be my favourite exhibition for 2016!
The works produced by the three artists featured this month demand that we pay attention, because it is only in doing so that the detail emerges and engages us. In noting the small, we see the bigger picture!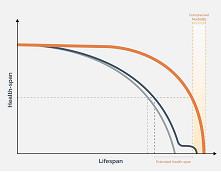 November 21st, 2023 - Susan Saunders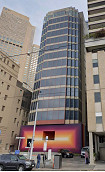 November 21st, 2023 - Barbara Francis & Rus Littleson

Subscribe
to
all
the
news
Like us on Facebook
Download the Latest Edition