State Election – representing vertical villages?
Dr Janette Corcoran | 26th October, 2022
One in four Victorians live in residential strata – but are our vertical villages on the election agenda?
Multi-owned dwellings, or residential strata, is the way 1.6 million Victorians now live. This includes those who live in townhouses, "walk-ups" and our own high-rise vertical villages.
And, as we well know, state government regulations and policies daily impact upon how we vertical villagers live our lives.
Front and centre of this is Consumer Affairs Victoria (CAV). As part of the Department of Justice and Community Safety, one of CAV's responsibilities is the administration of the Owners' Corporation Act 2006. It is this legislation and associated regulations which defines the scope of what owners' corporations (OCs) can – and cannot – do.
For instance, this is where limitations are placed upon an OC's authority to manage short-stay accommodation businesses operating within their residences. This is also the source of restrictions regarding an OC's ability to improve common property.
In a nutshell, current regulations aim to maintain the status quo which, regrettably, often has the effect of impeding sustainability improvements, as these initiatives typically involve a change of use for common property (e.g. installation of solar panels on facades or rooftops).
The Victorian Government's approach contrasts with path taken in NSW, where recent legislation – Strata Schemes Management Amendment (Sustainability Infrastructure) Bill 2020 – has changed the approval requirements, making it easier for OCs to install "sustainability infrastructure" on common property.
There are many other "sore points" for our vertical villages but perhaps most disappointing is our non-inclusion in state government schemes, such as energy efficiency programs which remain primarily aimed at "houses", leaving out our strata "homes".
This lack of appreciation for residential strata was apparent in a recent meet the candidates event hosted by Residents3000. This event saw no mention of any issues specifically related to high-rise living, with attendees revealing their frustration through comments such as "don't they know who they are talking to and how we live?"
There is one group which is seeking to make strata living an election issue.
This is the Strata Community Association Victoria SCA (Vic). It is the peak member-based association for service providers to Victorian OCs. Its membership includes OC managers and facility managers, along with industry suppliers such as essential safety measures managers, building maintenance & tradespeople, lawyers, accountants, insurers, property valuers and quantity surveyors.
SCA (Vic) is seeking to highlight the economic importance of Victoria's strata sector, which they state contributes an estimated $1 billion in annual economic activity, yet the sector remains largely overlooked by our state government.
So, what does SCA (Vic) see as key election issues for the strata services sector?
They nominate three priorities:
Protecting and supporting strata consumers: which includes lobbying for a dedicated helpline (operated by CAV) and advocating for a minimum educational standard for OC managers;
Creating smarter, greener and more liveable strata communities: under which SCA (Vic) is seeking a partnership with Sustainability Victoria to establish a Victorian Sustainability Fund and associated joint projects; and
Combatting the high prevalence of building defects in strata: here they propose the creation of a building information portal (managed by VBA) and the closing of loopholes in the Domestic Building Insurance scheme.
From the point of view of OCs, while we do not embrace our label as "consumers" (as this relegates us to an unacceptable passive role), there is much merit in SCA (Vic) raising the profile of residential strata with the state government.
It is important that the Victorian Government appreciates our sector's economic contribution and understands that strata living is now a mainstream way of living for Victorians and, as such, our specific circumstances must be addressed.
To this end, the focus of SCA (Vic) on raising the skill level of OC managers is a much welcomed and strongly supported initiative as improving the calibre of service providers to our vertical villages is essential.
But as our final words are nihil de nobis, sine nobis – "nothing about us, without us". OCs, most especially the elected committees must be part of these decisions and not simply "consulted". We are not passive consumers. •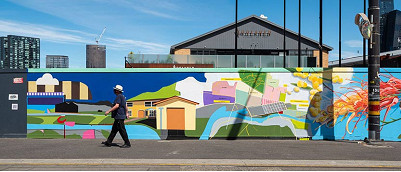 November 21st, 2023 - Adrian Doyle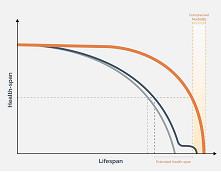 November 21st, 2023 - Susan Saunders

Subscribe
to
all
the
news
Like us on Facebook
Download the Latest Edition