The art to rolling up your sleeve
By Brendan Rees
A Melbourne-based photographer says he's honoured after his work featured in a public art display showing the vulnerable getting a COVID vaccine in the heart of the city.
Chris Hopkins said he was "over the moon" to see his series of black and white portraits used in a "vaccine hero" art installation at the iconic Melbourne Town Hall, which recently opened as a vaccine hub.
Mr Hopkins' subjects included those who are currently, or at risk of, experiencing homelessness.
The two-time Walkley winner said he hoped the installation "brings about some sort of awareness".
"I love the ability of photojournalism to implement change … if through photography I can encourage a couple of people to get vaccinated, then that's an added benefit of the job," he said.
Mr Hopkins said he spent some time with each of his subjects at the Town Hall to make them "feel at ease".
"I try to get to know them a little bit, and listen to their stories before I make their photograph, as much as it helps me know how I want to visually present them, it's also a common courtesy."
He said he was initially on assignment with The Age newspaper to document people at the hub being vaccinated before the idea of the art installation had come about.
"Because The Age didn't actually run those particular images, I thought that rather than them sitting on my hard drive, they would be better put to use," he said, before offering the photos to Cohealth, who had organised three of the subjects to attend the hub for the photo shoot.
Dr Kim Webber, executive lead of strategy and partnerships at Cohealth praised Mr Hopkins' work, saying he had "done a brilliant job of capturing their strength and resilience".
The City of Melbourne partnered with Cohealth in creating the vaccine hub to ensure everyone had equal access to the vaccine, with or without a Medicare card. For more read the full story in this edition. •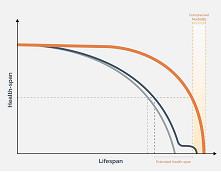 November 21st, 2023 - Susan Saunders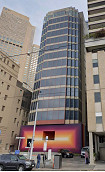 November 21st, 2023 - Barbara Francis & Rus Littleson

Subscribe
to
all
the
news
Like us on Facebook
Download the Latest Edition