The best bratwursts in Australia
Spencer Fowler Steen | 24th November, 2021
If you're looking for the best bratwursts in Australia, look no further than Bratwurst Shop & Co at Queen Victoria Market (QVM).
If you've ever had one, you'll know it, and it's a claim owner Carl Greco is more than happy to stand by.
"We've been around for 50-plus years, we work very hard on quality, and we constantly try and stand back and work out how to improve," he told CBD News.
"We're by far the most famous bratwurst shop in Australia."
Mr Greco purchased the Bratwurst Shop & Co 31 years ago with his parents who were both QVM market traders who owned a fresh poultry shop for 10 years before that.
Over the years, Mr Greco said he hadn't touched the original business concept, but had increased the variety of sausages from three to seven, including the original bratwurst, chorizo, black pepper and pork varieties, and the popular chicken sausage.
"The recipes have been handed down for the last 50 years in the business, it's an original recipe, but now it's modernised. It's quality, Australian meat," he said.
As you could expect, Mr Greco said the eponymous bratwurst sausage was the most popular, with "literally everybody" from all walks of life enjoying their products.
"We've served three or four generations of families," he said.
"We have no demographics; I've always said we're for people who want fast food with a little difference."
Mr Greco owns a smallgoods factory which allows him to control the sausage-making process from start to finish ensuring the lofty standards maintained over decades are upheld.
Out of the three owners of Bratwurst Shop & Co over its history, Mr Greco has been the longest standing.
He currently employs around 10 staff members, but said he was looking to hire two or three more employees for shop assistance for the expected resounding return to peak business after the pandemic.
To get in touch email [email protected] or visit the store at stall 99-100 in the Dairy Produce Hall •
For more information: bratwurstshop.com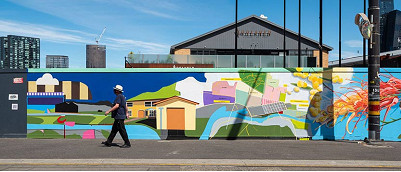 November 21st, 2023 - Adrian Doyle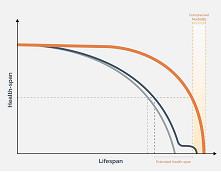 November 21st, 2023 - Susan Saunders

Subscribe
to
all
the
news
Like us on Facebook
Download the Latest Edition