The e-fish-ent fishmonger of Queen Victoria Market
Kaylah Joelle Baker | 22nd March, 2023
George the Fishmonger at Queen Victoria Market is scaling things up this Easter with a wide selection of fresh Australian products to ensure every table is overflowing like a Christmas feast.
While many shoppers have traditionally opted for whole fish and fillets for Easter in the past, owner George Milonas said things had changed since he first opened in 2005, and so he likes to make sure he has a wide offering available.
As well as having its baseline products, such as wild barramundi, salmon and tuna, the shop also sells a variety of prawns, crustaceans (crabs and crayfish), scallops, prawns and oysters, with their availability dependent on the seasons.
"Traditional celebrations of eating whole fish and fillets on Friday are on the way out at the moment, so oysters, crayfish and crabs are quite good," Mr Milonas said.
"Easter is almost like a small Christmas and so people like to put on a big table spread with showpieces such as a large whole snapper or salmon."
Being a fishmonger was always a no-brainer for Mr Milonas – not only did he spend school holidays in his dad's shop scaling fish but his "fate was sealed" when he also married a fishmonger's daughter.
He started out in hospitality which led to him having his own restaurant, before then reaching a point where he decided to step back into supply. This naturally led him to finding his place at Queen Victoria Market.
But with the addition of the night markets, it means he is also provided with the opportunity to step back into the kitchen and cook up a seafood feast for all, using all the freshest products from his own shop.
And while there are a number of fishmongers within the market, Mr Milonas was adamant there was no bad blood.
"Queen Victoria Market has such an array and if there is something I don't have other stores will, and that's the beauty of the market," he said.
"We are 10 seafood shops and we all source the best products. We get up early in the morning every single day and look for an advantage on each other because we are all quite competitive and it's healthy competition."
This family environment has created a real sense of community, one that Mr Milonas is happy to be a part of.
As the city continues to grow and get busier, it's his hope that people continue to come to the market for an experience they can't get anywhere else.
"We have traders that have been at the market for 30 to 40 years, and myself nearly 20 years, so we understand the industry and seafood really well and we understand what people's wants and needs are," he said.
"We have a lot of dialogue and it's a bustling and busy environment … it's quite an experience."
George the Fishmonger can be found in the Meat and Fish Hall, or alternatively, the shop's products can be purchased through the QVM Online home delivery service. •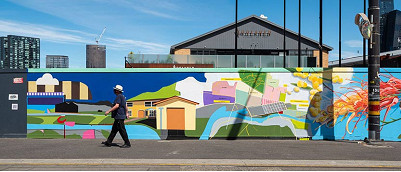 November 21st, 2023 - Adrian Doyle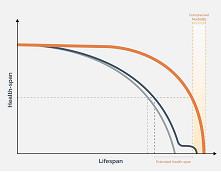 November 21st, 2023 - Susan Saunders

Subscribe
to
all
the
news
Like us on Facebook
Download the Latest Edition