The Howitt family's life in the inner city in pre-goldrush times
Dr Cheryl Griffin | 27th April, 2022
When Godfrey Howitt, his brother Richard and other members of their family decided to settle in Port Phillip in April 1840, Godfrey brought a home with him and that is what you see here.
His prefabricated wooden cottage fronted Spring St in the south-east corner of the CBD and his land, bought in June 1840, ran from Collins St to Flinders Lane. As well as this cottage, Howitt had a large garden, well known to early Melburnians. A practical man, he had thought ahead and brought with him seeds and fruit trees so he could establish a productive garden. The garden was a great success and here he grew delicious melons, figs and grapes, among other things.
Howitt was 40 years old when he arrived in Melbourne and already had an established medical career. He had been a physician at the Nottingham General Hospital and in Melbourne was associated with a number of medical concerns including the Melbourne Hospital and the Benevolent Asylum. Like his brothers, who also came to Victoria, he had wide-ranging scientific and philosophical interests and he was well regarded as a botanist and entomologist. From a Quaker background, he was a philanthropist, too, often working for no fee and leaving his natural history collection and library to the Melbourne Museum and establishing scholarships in Natural History at the University of Melbourne.
Howitt had hoped that life in a less harsh climate would help improve his son John's health, but that was not to be and the 12-year-old died in May 1843. In letters to his cousin Alfred, who was later to be a much-lauded colonial anthropologist, John provides us with a glimpse of domestic life in the Howitt household. There he got plenty of fresh air, he said, in a house where they could keep their windows and doors open (although not, I imagine, on hot summer days when a gusty northerly wind must have swept dust and detritus through the city streets).
In his letters we learn of the death of their dog, buried in their much-acclaimed garden and hear that John's brother and sister attended Mrs Stevenson's school, as well as exciting reports of bushrangers in the Plenty area. A far cry from life in industrial Nottingham.
This photograph of Godfrey Howitt's early family home is believed to have been taken around 1893, possibly around the time of its demolition, and is part of the extensive images collection of the Royal Historical Society of Victoria. By then Howitt had been dead for 20 years and had not lived in the house for many years. By goldrush times he had moved to a much grander house on the corner of Spring and Collins Streets, a home with a large brick-walled garden in the English tradition where he and his wife could indulge their passion for gardening.
The wooden cottage, which had stood there for over fifty years when the photograph was taken, is showing its age. It had seen an economic crisis, a goldrush, a period of rapid development, the golden age of "Marvellous Melbourne" and now it was the worst year of another financial crisis that dominated the 1890s. The cottage was demolished not long afterwards.
Here it is derelict, just hanging on. Its wooden roof shingles have been covered over by tin and in one section where they have rotted away, a climber makes its way up the veranda post and emerges through the gaps. The bluestone base of the fence and the bluestone gutters remind us that the house has been there since the early times of white settlement. The gum tree on the right towers above the house and has probably been there since before the Howitts arrived in 1840, but it barely reaches the roof lines of the substantial brick buildings that now crowd out this remnant of the colony's past. And an electric light pole in front of the house reminds us that another time is coming, one that will see this humble wooden cottage disappear as Melbourne transforms itself into a bustling modern city •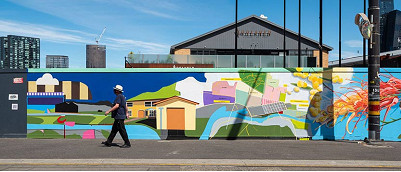 November 21st, 2023 - Adrian Doyle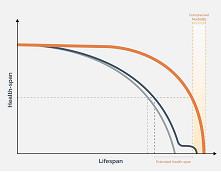 November 21st, 2023 - Susan Saunders

Subscribe
to
all
the
news
Like us on Facebook
Download the Latest Edition