The Magpie Nest café
Brendan Nottle | 25th January, 2023
The Salvation Army Melbourne has operated the Magpie Nest café at 69 Bourke St since 2011.
The café provides a warm welcome to everyone, no matter what their background.
The Magpie Nest café provides meals and a range of supports to around 500 people each day for breakfast, lunch and dinner. Many of these people are homeless or at risk of homelessness. Others are dealing with complex mental health issues. For most, they are lonely and are looking for a gathering place where they genuinely feel welcomed and acknowledged.
Many of the people who visit Magpie Nest café are in desperate need of connection. Because of the wonderful work of the staff and volunteers, people feel like they are valued.
To many of us, feeling connected and appreciated are experiences that we often take for granted. It would be the absolute exception for many of us to not feel included and valued. But for the majority of people who attend the Magpie Nest café, it is the exception to feel connected and loved.
That is why the Magpie Nest café has become such an integral part of the CBD. It has become a place where the excluded are included; where the forgotten are recognised and are called by their name; where those that feel like their future outlook is hopeless are given hope and support.
The Magpie Nest café is a place where people who struggle to make ends meet are given free, freshly prepared nutritious meals. Melburnians' generosity is on display each day. Fresh produce is donated and turned into healthy meals by our two chefs and their wonderful team of volunteers.
The Magpie Nest café is a place where people can engage with positive volunteers who are keen to make a contribution into the lives of those that are struggling.
When you are in the café, you never know who you might bump into. It could be the captain of Melbourne Storm, a CEO of a large company, a local CBD resident, a tertiary student doing their placement or someone who is on a path to recovery. The Magpie Nest café is a place full of stories of hope, of struggle, of inspiration.
The Magpie Nest café also provides a range of practical supports. Services Australia have placed a full-time Centrelink worker in the café. He is available to assist with any Centrelink issues that might arise. St Vincent's Hospital has placed nurses in the Magpie Nest café. They build connections and then get to work on addressing people's health and mental health issues. You might also bump into a mental health worker from the Royal Melbourne Hospital, housing workers from a range of housing services, police and paramedics.
As cost-of-living pressures begin to impact an increasing number of people, we are planning on how we might be able to replicate the café in other locations.
We are planning on launching a café in Drummond St, Carlton in the near future. It will be a similar model to our CBD café, but on a smaller scale. Meals and practical support will be provided, with a welcoming sense of community at its heart.
Lygon Court management and Cinema Nova have been very generous in offering a preview showing of the new Bill Nighy film, Living. The preview event will be a fundraiser to support the opening of the Salvo's café in Carlton. The preview will be held on Tuesday, February 28 at 7pm at Cinema Nova. Tickets are $35 and every seat will receive a wonderful gift bag. Tickets can be booked at lygoncourt.com.au.
All proceeds will go to opening the new Salvo's Carlton café. If you are aware of other locations where we should open a Salvo's café, please feel free to reach out and let us know. •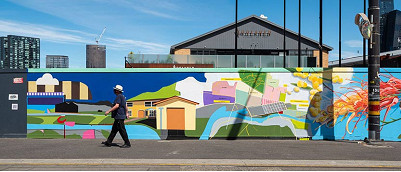 November 21st, 2023 - Adrian Doyle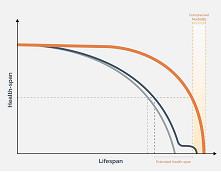 November 21st, 2023 - Susan Saunders

Subscribe
to
all
the
news
Like us on Facebook
Download the Latest Edition