The ripe way to champion artisanal Australian cheese
Kaylah Joelle Baker | 21st June, 2023
Ripe Cheese at Queen Victoria Market is not your average cheese stall; instead it is a shop designed for the purpose of connecting shoppers with Australian cheesemakers.
When it comes to the crowd favourite dairy product of cheese, founder of Ripe Cheese, Hakim Halim, has a wealth of knowledge.
While starting out on his career in the Dairy Produce Hall at another deli, Mr Halim was constantly asked by customers why it was easier to find European cheese than Australian cheese, and so he decided to do something about it.
"I thought someone needed to be championing artisanal Australian cheese and, I thought, why not me," Mr Halim said.
"I didn't want to launch my business anywhere else other than Queen Victoria Market; it was my first and only choice. So, in November 2019 I launched Ripe Cheese and have only been supporting artisanal Australian cheese since then."
Mr Halim is very passionate about what he does, and it is the reason why he dedicated so much time to learning more about the industry and the small cheesemakers in Victoria, and Australia.
"I didn't really have many contacts when I first started, so I just got in my car and drove around or picked up the phone and called the cheesemakers and farmers who all make their own cheese, with a lot of them using organic Australian milk ethically sourced from farms," he said.
Establishing these relationships, while a great feat, has been the most important step Ripe Cheese has taken in making itself a standout to customers.
Due to Mr Halim's commitment to visiting and keeping in regular contact with the cheesemakers and farmers, he is able to provide a level of service and knowledge to his customers that can be hard to find elsewhere.
"We always tell our customers that we are not here to just sell cheese, but we are here to tell stories and really share the stories of the cheesemakers and the cheese they produce," he said.
"By doing so people actually form an emotional connection with the makers and the product. So, our customers are not just coming to us to buy cheese, they are coming to us to buy the whole story and support the understanding and belief that Aussie produce is the way to go."
While passionate about showcasing Australian products, Mr Halim said he was committed to running the shop like the Europeans did.
All the cheeses are cut to order, not pre-wrapped in plastic, and are only wrapped in proper cheese paper, once purchased, to retain quality.
Taste testing of all the cheeses is also available to assure the customer is aware of what they are buying beforehand.
In addition to selling cheese, this time of year is also when Ripe Cheese's most renowned truffle toastie becomes available.
Starting back in 2020, when a truffle wholesaler reached out and worked with Mr Halim to create the product, Ripe Cheese became known for its authentic truffle toasties which would fly off the shelf.
Made using all Australian products, the toastie is filled with an oozy centre of cheddar and mozzarella, and topped with 12 grams of freshly shaved Australian truffle and a sprinkling of black truffle salt.
While aware of how delicious the toastie is, Mr Halim can proudly say that its popularity during the past three years has "surpassed all expectations", and he is excited to bring it back again to help celebrate the winter truffle season.
Ripe Cheese is found in the Dairy Produce Hall at Shop 41-42, and the toastie is available up until mid-to-late August. •
For more information:
Instagram: @ripe.cheese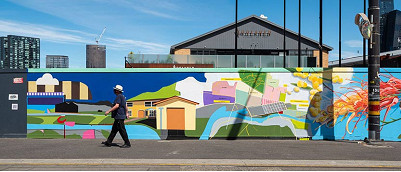 November 21st, 2023 - Adrian Doyle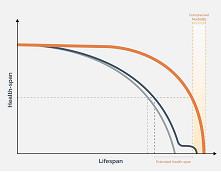 November 21st, 2023 - Susan Saunders

Subscribe
to
all
the
news
Like us on Facebook
Download the Latest Edition