"Vertical Village" design standards inquiry
Dr Janette Corcoran | 24th February, 2022
In August last year, Victoria's Legislative Assembly authorised an inquiry into apartment design standards – but where does this leave our existing residences?
The Apartments Design Standards inquiry is chaired by Sarah Connolly (elected MLA for Tarneit) who states that:
"The broad nature of our terms of reference allows this inquiry to examine many issues including the amenity and layout of buildings, and access to communal areas, open space, windows and ventilation." Specifically, this inquiry is tasked with considering:
Current apartment living standards in Victoria;
Liveability improvements including communal areas; and
Initiatives undertaken by other states or nations.
The inquiry received 55 public submissions and February saw two days of stakeholder presentations, which included sessions from the Municipal Association of Victoria, Council Alliance for Sustainable Built Environment (CASBE), the Housing Industry Association (HIA), Property Council of Australia, Urban Development Institute of Australia (UDIA), and Engineers Australia.
Councils and government agencies also provided input to the inquiry, including presentations from the City of Melbourne, City of Yarra, Infrastructure Victoria, the Victorian Planning Authority, Victorian Building Authority and Department of Environment, Land, Water and Planning (DELWP).
It will likely come as little surprise to vertical villagers that issues raised included:
Quality of communal spaces, which noted the need for additional standards for usability and mandated controls for minimum dimensions;
Access to open spaces, which highlighted the need to more readily "connect with nature";
Natural ventilation and the aim of enabling occupants to manage the ventilation of their dwellings;
Adequate storage facilities, which noted both the need for internal storage and outside facilities to store bulky items (e.g. bikes);
Building façades, which should be both durable and make a positive contribution to the existing streetscape;
Transformability (flexibility of layout), which advocated that apartments should be able to be amalgamated or converted for use for another purpose;
Mixture of types/sizes of apartment schemes, including upper limits placed on the proportion of studio or one-bedroom units.
While vertical villagers may agree that improvements are needed in apartment design standards, what is also of concern to us are the standards of our existing residential apartments. As is apparent from the above list, many of the desired improvements are beyond the reach of most established buildings – as it is not so easy to add communal spaces or change the mix of apartment types within our buildings.
The danger then is that these improved design standards will have the unintended consequence of making our existing abodes less appealing. And given the sheer number of existing residential buildings, this impact will be significant.
What to do? Retrofits.
There needs to be an intentional focus on retrofitting existing residential buildings.
And it is indeed possible to retrofit entire apartment buildings.
Here are two examples:
Grand Parc Bordeaux which transformed three 1960s housing blocks and resulted in the retrofitting of 530 apartments. This project added deep winter gardens and open air balconies to the façade of each dwelling, for which the project received the 2019 Mies van der Rohe Award (an annual European Union architecture prize).
DeFlat Kleiburg, Amsterdam which retrofitted of one of the largest housing blocks in the Netherlands. Architects oversaw the refurbishment of the structure and communal areas, which then left affordable shells for buyers to customise. This project won the Mies van der Rohe Award in 2017.
It is acknowledged, however, that such whole-of-building structural transformations are rare in Australia.
But what is eminently possible here are focused retrofits – such as ones directed towards energy performance. In fact, sustainable retrofits of existing residential buildings is a major concern globally, with much effort already devoted to devising energy efficiency retrofit solutions. For example, in Portugal they have used alterative building envelopes in retrofits, while projects in Finland have involved multifunctional facade systems. Similarly focused projects (and related studies) have also been conducted the USA, Sweden, Spain and Canada.
The point of importance here is that many nations have given significant attention to designing interventions for sustainable retrofits of their existing residential buildings.
We too need to give attention to finding the optimum set of retrofit solutions for our existing high-rise residential buildings.
Not to do so may leave a legacy of "ghettos in the sky" •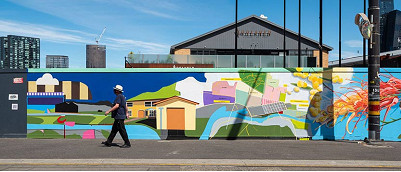 November 21st, 2023 - Adrian Doyle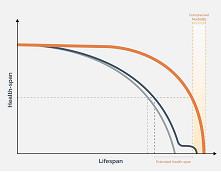 November 21st, 2023 - Susan Saunders

Subscribe
to
all
the
news
Like us on Facebook
Download the Latest Edition