You can keep your new year's resolution!
CBD News | 24th February, 2022
By February around 80 per cent of us will have abandoned our new year promises to ourselves and, at year's end, research shows that eight per cent will have fulfilled those resolves.
With a great deal of our past pledges going unfulfilled many Australians are prone to making that same mistake year on year. According to the data the most popular resolutions are those regarding physical health, eating habits, and weight loss. With only 17 per cent of the Australian population meeting the national guidelines for both muscle-strengthening activity and physical activity, we begin to understand the popularity of these health-related goals.
Kieser physiotherapist, Nick Nicolaidis recommends that resolutions are made in accordance with SMART criteria. SMART goals are specific, measurable, achievable, relevant and time-bound.
"I would recommend that goals are made using the SMART framework and are behaviour-oriented," he said.
He added that behaviour-oriented goals focused on adjusting a specific action that would lead to the desired outcome.
"I've seen people achieve some incredible outcomes through behaviour orientated goal setting."
Quite often the hardest step is the first one. After going on your first run or joining a new exercise facility, it's important to reflect and celebrate that first step. Try to build on this by setting smaller interim goals that relate to your long-term goal.
"Meeting the national guidelines for muscle strengthening and physical activity can seem out of reach to those who are currently inactive. However, it's possible to achieve these goals with two 40-minute workouts each week," Nick said. "It can seem like a lot at first but if you can commit to being active two days per week it is a huge step towards achieving your long-term goals."
The team at Kieser is motivated to help clients achieve their health-related goals. Regular strength training has been shown to:
Increase our muscle mass as we age;
Improve our cognitive function;
Enhance our quality of life;
Increase bone mineral density; and
Improve musculoskeletal health outcomes.
"As a healthcare practitioner, we have a duty of care to promote optimal physical activity habits with our clients."
Improvements in physical activity levels have consistently been shown to improve health outcomes related to various musculoskeletal conditions. At Kieser, your treatment will involve an initial assessment with a physio to address your musculoskeletal complaint and/or improve your health through meaningful strength training. Our processes and team make it easy for everyone to achieve their health-related goals.
Kieser has a clinic 300 metres from Southern Cross Station at the corner of King and Collins streets •
To learn more about Kieser: call 9448 9999 or visit kieser.com.au
Terms and conditions: Offer only available for new Kieser clients who join by March 31, 2021. Save $49/week on a Core Membership. Offer does not apply to Flexi memberships. Only available to clients paying privately. Members rates for physiotherapy will become available on April 1, 2022 •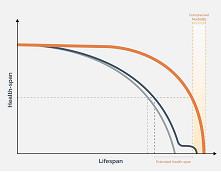 November 21st, 2023 - Susan Saunders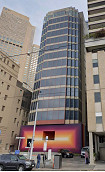 November 21st, 2023 - Barbara Francis & Rus Littleson

Subscribe
to
all
the
news
Like us on Facebook
Download the Latest Edition