Re-defining Melbourne's property management industry
Jack Hayes | 28th October, 2022
In the last instalment of this three-part series uncovering the issues and opportunities in Melbourne's inner-city property management market with Re-define Real Estate's Philip Middlemiss, we ask "where to next?" for an industry under severe pressure.
Mr Middlemiss's story is a cautionary tale, not of pity-pandering, but of a need to educate and inform rental providers (landlords), tenants and agents of the dark underbelly of our city's leasing market.
After significant deliberation and a long process of due diligence, Mr Middlemiss purchased a business and with it a rent roll of 520 properties, almost entirely within Melbourne's inner-city apartment market.
What he alleges to have found, was a network of properties in various states of disrepair, apartments overloaded with tenants and huge amounts of rental arrears.
"It was horrific," Mr Middlemiss said. "After the four-month retention period, we had a mass exodus of clients who no longer wished to use our services; most running from the requirements of the new legislation, claiming that they would be 'self-managing' their properties".
What he also uncovered was a culture of agents assisting these rental providers to avoid doing the right thing.
According to Mr Middlemiss, you need to ask yourself, how do you know if your agent is doing the right thing?
He says it is easy for these agents to discount fees when they are only doing half of the work, and cautions any investor who has secured a bargain management fee, encouraging them to look deeper into what the agent will do in return for taking the fee.
Mr Middlemiss estimates the dollar value of loss to his business in less than a year to be around $500,000.
Instead of wallowing in both financial and personal pain from the experience, he is turning his experience into a platform to revolutionise the property management industry by bringing technology and flexibility to the forefront.
With the advent of a new arm to his business, Respect Residential, which sees a dedicated team carrying out routine inspection for agencies, Mr Middlemiss is already in talks with other city-based agents, about how he can help divert their workload into a specialised service.
"Compliance documentation is exhaustive for rental providers and agents, working with trust accounts can be overwhelming, maintenance is time consuming and routine inspections are often dreaded; that's why I'm removing those tasks from the traditional property management job, so agents can dedicate their time to speaking with rental providers and overcoming any issues they may have," he said.
"We now have the technology that allows our team to operate much more effectively and efficiently; we have embraced this change and have created much more flexible working conditions for those studying or returning to the workforce."
"With Respect Residential, we are offering $40 to $50 an hour for someone to work the hours they want and have their own business to fit in their own lifestyle."
With this revolution of a traditional property manager, or as he calls them "Relationship Managers," Mr Middlemiss is not only hoping to increase productivity, but also the quality of work and life of those within the industry.
"We can do more as employers to support the mental health of our employees. We need to ensure the industry, which has already lost 30 per cent of its workforce, moves with the times and creates a safe and rewarding environment."
"If your agent is not doing the right thing, you as the landlord could be tens of thousands of dollars short at the end of your dealings, but we also need to be compassionate to those who are doing the right thing."
To discuss any issues read in this series with Mr Middlemiss please call 0402 840 674.
For more information: re-define.com.au •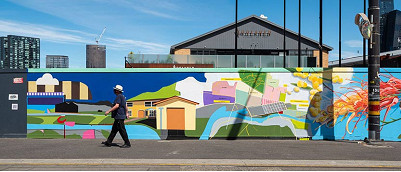 November 21st, 2023 - Adrian Doyle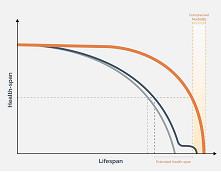 November 21st, 2023 - Susan Saunders

Subscribe
to
all
the
news
Like us on Facebook
Download the Latest Edition